After the potatoes are delivered to the Goudswaard site, our dedicated employees will get to work sorting and packaging the product entirely according to the customer's wishes.
Sorting
When a shipment arrives, it is first checked. Only after a clear approval the truck will be unloaded; the potatoes are then cleared of residual soil and foliage. A tare sample is also taken and evaluated.
The potatoes are then passed over a roller grader to separate them into different grades. Finally, specialized employees will remove the unsuitable potatoes on a so-called reading table. The approved potatoes will then continue their way to the packaging department.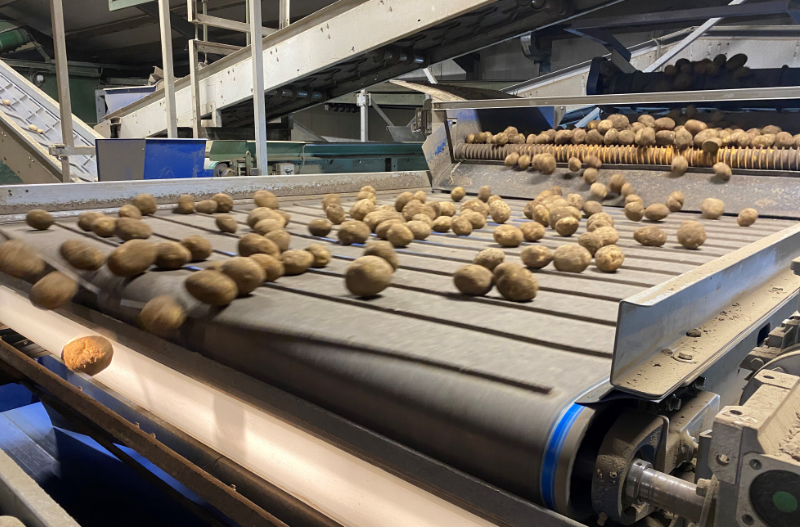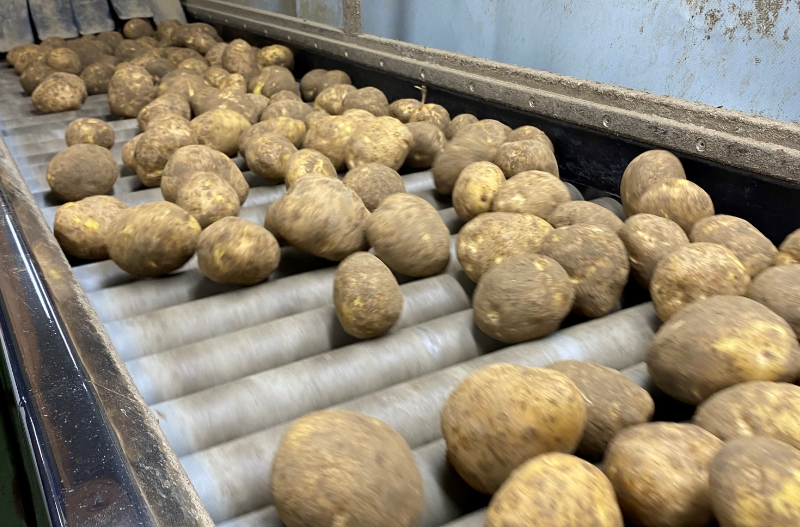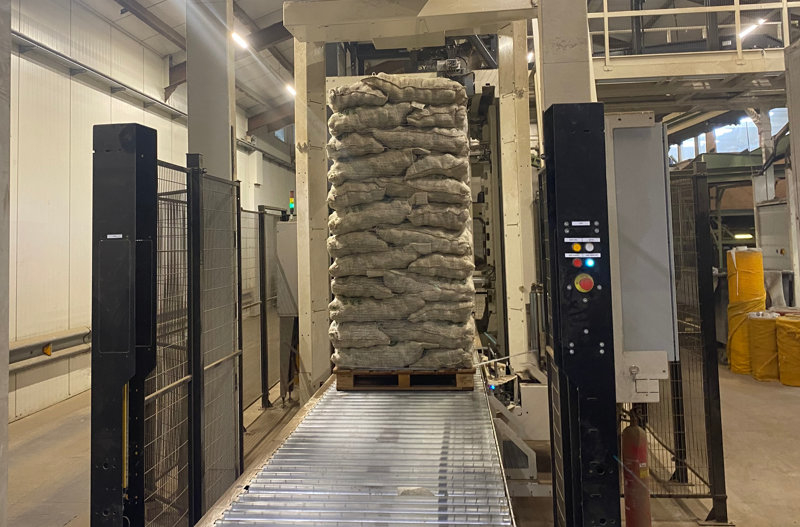 Packaging
Every customer has their own wishes regarding the design, shape and presentation of the packaging. We are happy to brainstorm with you, looking into the various possibilities.
Our packaging ranges from bags of 10 to 25 kilograms to big bags. Various combinations of film and net packaging are possible as well. The bags can be supplied in any desired size, with or without company name or logo. If required, a barcode can be printed on the accompanying ribbon tape.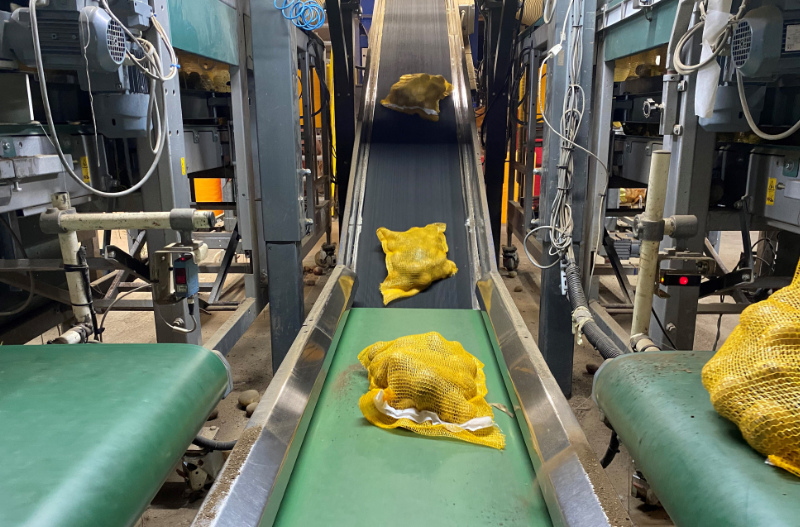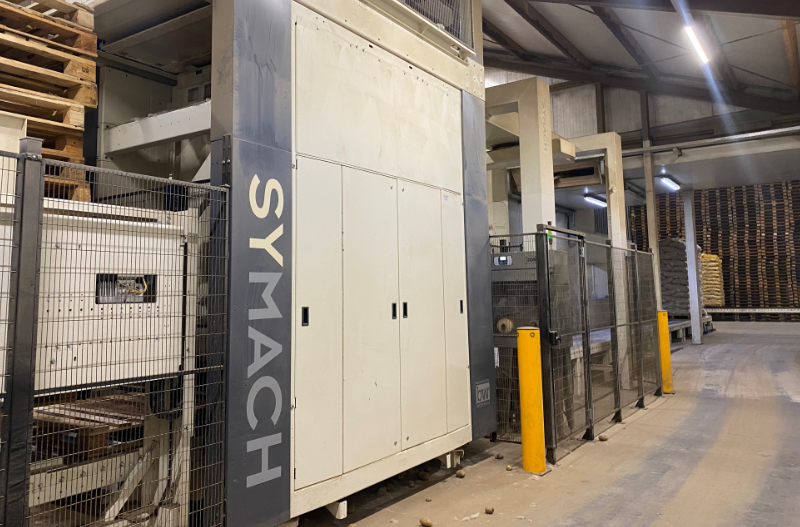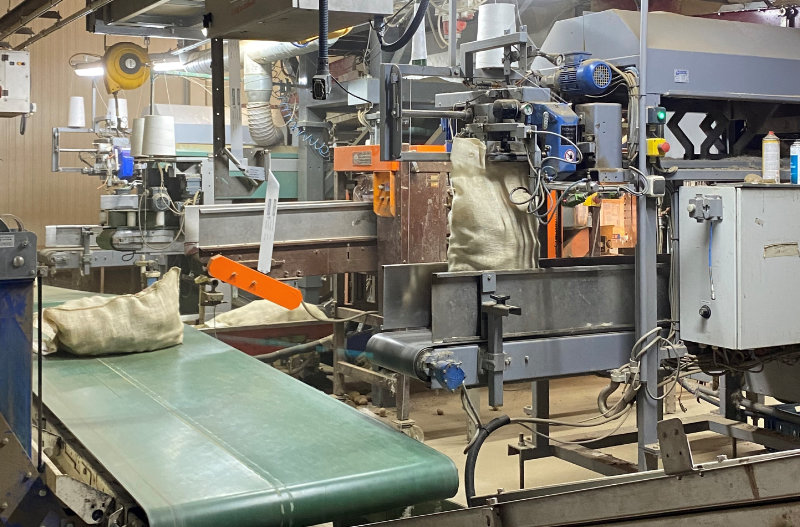 Traceability
For good quality assurance, product traceability is of the utmost importance. Kleinjan's Aardappelhandel has always invested in technological developments that will make it possible to track every pallet of potatoes throughout the company. All pallets are provided with a unique code that makes it possible to retrieve all information about, for example, the time of packing, the grower and the container number.